Inspiring Fundraising:
A National Heritage Conference
Thursday, 26th April 2018 – Balmoral Hotel, Edinburgh

ABOUT THE CONFERENCE
Inspiring Fundraising, Scotland's national fundraising conference specifically dedicated to the heritage sector, will take place on Thursday 26th April 2018 at the Balmoral Hotel, Edinburgh.
By attending the conference, you will have a unique opportunity to learn from leading professionals in their specialist fields to help you overcome your fundraising challenges and set you on your journey to reaching your aspirations and targets.
Inspiring Fundraising will also provide you with a motivational space to develop new ideas and new ways of working and the chance to engage with more than 200 peers from different heritage organisations from across Scotland and beyond.
Using interactive learning techniques, the diverse programme will cover topics ranging from Embracing Creativity and Innovation to The Voice of the Funders and from The Power of Business and Cultural Partnerships through to Telling your Story on Film.
Tickets are £60.00 + VAT for individuals and £100+ VAT for two attendees
Attending the event includes refreshments, lunch and a networking drinks reception.
WHO SHOULD ATTEND?
Inspiring Fundraising is for everyone involved in heritage fundraising projects across Scotland and has been specifically created for all cultural, natural, built and intangible heritage groups and organisations.
We invite all staff, volunteers and trustees involved in heritage fundraising to join us for what will be a fantastic opportunity to learn from leading professionals about entrepreneurial fundraising techniques and take that all important next step on their fundraising journey to success.
From volunteer-led community groups to large national organisations, this event has something to offer for everyone involved with heritage fundraising, including:
Board Members looking to lead on a fundraising strategy for a major historic building capital campaign.
Volunteers for a local community archaeology group, local museum or friends of a local park committee seeking top tips on how best to approach charitable trust fundraising for a new project.
Freelance Fundraisers, Project Managers and Fundraising Officers who want to engage with peers and develop new ideas.
Members of senior management teams who are responsible for the core funding for heritage organisations.
WHY ATTEND?
By attending Inspiring Fundraising, as well as hearing from the inspirational keynote speakers in the main conference hall, you will have the opportunity to participate in two In Focus learning sessions. These may address potential new fundraising avenues you have been thinking of exploring or areas which you feel you might benefit from some expert inside knowledge.
The day is being designed to maximise both learning and networking opportunities and you will also have the chance to hear about some inspirational heritage projects, big and small, as those responsible for their success share their stories on the main stage.
Over the past four years, the Resourcing Scotland's Heritage training programme has given Arts & Business Scotland and Partners an in-depth understanding of the specific fundraising training needs of the wider heritage sector.  This conference will enable us to build  on that important legacy and, as the RSH programme draws to a close, ensue that the individual skills development and organisational capacity building needs of the sector continue to be supported and met.
In Focus Sessions
These sessions provide a holistic understanding of a diverse range of fundraising tools and techniques through presentations, panel discussions and interactive engagement.
Sponsorship has changed and developing mutually beneficial relationships brings new opportunities for nurturing and developing lasting heritage and business partnerships. This quick-fire seminar will take you through the key steps to developing creative heritage and business partnerships. It will draw upon partnership examples from across the wider cultural sector and explore the many reasons why businesses enter into partnerships with cultural organisations. It will also demonstrate how these partnerships can bring significant economic and societal impacts to communities across Scotland.
Attendees will also have the opportunity to hear about the Culture & Business Fund Scotland which can provide £ for £ match funding for heritage organisations that gain sponsorship- from first time business sponsors or returning business sponsors after a period of two years.
Peppered with interesting true sponsorship stories and cultural and business partnerships from across Scotland.
Crowdfunding is becoming an increasingly popular way of generating income for all or part of a project funds. Raising funds through crowdfunding is very different to traditional grant funding and requires a specific approach and commitment to make it work.  This session will provide all attendees with an overview of how crowdfunding works and hear success stories from groups that have used MyParkScotland – a crowdfunding platform developed by greenspace scotland. Attendees will leave the session with a clearer understanding of the crowdfunding concept and how to increase the chances of crowdfunding success through promotion.  Each attendee will also receive a copy of the comprehensive MyParkScotland crowdfunding resource kit.
I am a trustee and I want to help… and I don't know how
Catriona Reynolds, Head of Governance & Engagement, Arts & Business Scotland
For many trustees and board members the fundraising item on the agenda is the moment they dread "am I going to be expected to ask someone for money?" Explore your fundraising role as a trustee, understand where the money comes from, recognise what sort of fundraising is right for your organisation, and how you can help.
Arts & Business Scotland embeds business into culture and creativity into business, providing the arts and heritage sectors with knowledge and expertise through a programme of training and events, with a particular focus on governance and fundraising.
In this interactive workshop you will address three questions:
why should we generate income?
how can we think more commercially?
what is the low hanging fruit of self-generated income?
The Association for Cultural Enterprises promotes excellence in cultural trading and commercial best practice in the cultural and heritage sector by providing training and networking opportunities to their members.
Financing and growing your community heritage project through community shares
Morven Lyon, Programme Officer, Community Shares Scotland
This interactive session will demonstrate how the community shares funding mechanism can benefit your community heritage project- enabling it to start up, grow and thrive. Explore the key steps in setting up a community share offer – using some great case studies from those who have had success already, as well as details on how to access the free support offered by the Community Shares Scotland programme.
Community Shares Scotland provides support to community groups developing share offers as part of the Development Trust Association Scotland. Its main objective is to support enterprises, promoting good practice and raising awareness of community shares as a sustainable funding mechanism for community enterprises.
From rags to rich content
Allison Traynor, Copywriter & Brand Consultant
This session is aimed at anyone thinking about (or halfway through!) writing a case for support for a heritage project, regardless of their writing ability or experience. Understand the copywriting process and discuss the importance of having a project vision. Explore the role that the case for support plays in fundraising and how to maximise its reach. Analise examples of recent cases for support in the heritage sector and take part in activities to help you think about words and messages, copy structure and planning.
Allison Traynor is an experienced copywriter and brand consultant who works with a variety of private, public and third sector organisations, helping them to find their voice, articulate their message, and ultimately, achieve their communication goals. Allison has a particular interest in working with arts, charitable and public sector organisations. Her fund-raising and case for support writing includes work for National Museums Scotland, The Queen's Hall, Gretna Landmark Trust, Highland Museums Forum, Kilmahew/St Peter's, National Youth Choirs of Great Britain, Penicuik House Preservation Trust, Willow Tea Rooms Trust and Maid of the Loch
Tell your story on film
Shaun Glowa, Director of Production Team, Media Education
This workshop will give you an introduction on how to use filmmaking and storytelling techniques to help present your case for support. The session will focus on video pre-production and honing your key messages so that they are ready to be captured on film. In the future, whether you decide to hire a production company or shoot your content on your mobile phone, having basic filmmaking knowledge will give you insight into the process and help you best represent your project.
Media Education is a Community Interest Company that works alongside third and public-sector organisations to provide creative podcasting and filmmaking workshops for groups and individuals; supporting people to develop the skills and confidence they need to share their experiences, start conversations and create positive social change.
Engaging, empowering and enabling: How your architect can help kick start and support you on your journey to fulfil your vision
Nicola Walls, Head of Arts & Culture, PagePark Architects
Eilidh Henderson, Depute of Arts & Culture, PagePark Architects
Sarah Jane Storrie, Depute of Interiors, PagePark Architects
Identify the potential of your architect to engage, empower and enable your project. Learn practical tips and thoughts about how community organisations and architects can work together more efficiently while exploring inspiring case studies.
PagePark Architects is one of Scotland's best-known practices having won over 150 national and international design awards since its inception in 1981. They have been involved in inspiring projects such as Cambo Stableblock, Dunoon Burgh Hall and Rockfield.
This panel discussion will enable you to identify how different Trusts & Foundations operate and learn how to make successful applications from the point of view of charitable funders.
The conversation will explore: top-tips on applying to Trusts & Foundations; different approaches to evaluation; and what not to do when approaching a charitable trust, all from the point-of-view of the funders.  You will have the opportunity to ask your own questions and join in the debate.
Session Chair: Euan Leitch, Director, Built Environment Forum Scotland
Built Environment Forum Scotland (BEFS) is an umbrella body for organisations working in the built environment in Scotland. Drawing on extensive expertise in a membership-led forum, BEFS informs, debates and advocates on the strategic issues, opportunities and challenges facing Scotland's historic and contemporary built environment.
Carole Hope, Partner, Murray Beith Murray
Carole has over 30 years' experience of advising on wills and estate planning, on looking after the affairs of the elderly and vulnerable and also advising on charities and charitable trusts, underpinned by years of personal involvement in charitable organisations.  Murray Beith Murray, one of Scotland's leading private client law firms, is one of the largest and most experienced trust management practices in Scotland, providing advice and assistance with trust administration and financial management.
Matthew McKeague, Chief Executive, Architectural Heritage Fund
The Architectural Heritage Fund (AHF) promotes the conservation and sustainable re-use of historic buildings for the benefit of communities across the UK since 1976. AHF provides advice, information and financial assistance in the form of early project grants and loans for projects undertaken by charities and not-for- profit private organisations.
Georgina Nayler, Director, Pilgrim Trust
The Pilgrim Trust aims to preserve and promote Britain's historical and intellectual assets and to provide assistance to vulnerable members of society. They support projects where their funds will make the greatest impact and they are interested in projects where charities are having difficulty in raising funds from other sources.
Carolyn Sawers, Deputy Chief Executive, Corra Foundation
Carolyn has worked for 20 years across political, academic and public sectors in Scotland.  Most of her time has been spent awarding grants to community and voluntary groups.  The Corra Foundation has contributed to improving the lives of individuals and communities experiencing disadvantage all across Scotland and in developing countries for 33 years (it was previously called Lloyds TSB Foundation for Scotland).  The foundation has given out over £138 million in grants and made almost 15,000 awards to charities.
Conference Programme
To have an overview of the day and find out more about timings please click here to see the Conference Porgramme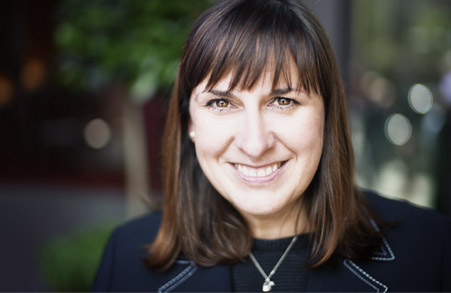 Lucy Gower
Lucy Gower is director and founder at Lucidity. She is a trainer, coach, author and consultant specialising in developing creative, high performing and innovative teams. Since leaving the NSPCC in 2012 Lucy has worked with over 50 organisations to help individuals and teams to work better together to develop ideas and make change happen. Clients include Alzheimer's Society, Amnesty International, The Children's Society, Claire House Children's Hospice, Cystic Fibrosis Trust, Mind, Nesta, The National Trust and Oxfam. Lucy is passionate about how this approach to the people part of innovation can transform individual, team and organisational performance and make good ideas happen.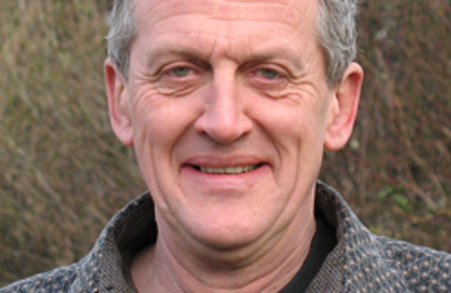 Richard Radcliffe
Richard has 38 years' experience in fundraising, the last 28 specialising in legacies. He has held focus groups for over 650 charities in over 30 countries and met around 28,000 supporters to ask their views on Will making and legacy giving. He has worked with many arts and heritage charities including the Royal Opera House, National Gallery, Victoria and Albert Museum, Royal Academy, English Heritage, RSA, Royal Ballet School, British Museum, BAFTA, Barnsley Museums, Blackwatch Museum … to name a few.
Recently he addressed over 100 CEOs of leading European Opera and Ballet Companies has worked with a huge range of mainstream charities in Scotland. He runs inspirational training sessions on "How to make the legacy ask" and has been Chair of both the International Fundraising Congress and the Institute of Fundraising (UK) Convention. He has researched extensively on donor happiness and currently runs his own consultancy specialising in developing legacy income.
Alan Bissett
Alan Bissett is a novelist, playwright and performer from Falkirk, who now lives in Renfrewshire. Alan's novels include Boyracers and Death of a Ladies' Man, and he is currently touring his award-winning 'one-woman show' The Moira Monologues. He was the winner of the Glenfiddich Spirit of Scotland Writer of the Year in 2011 and has performed his work at international festivals across the world.